Multi-Spectrum Technology
CEIA THS/MS21 Metal Detector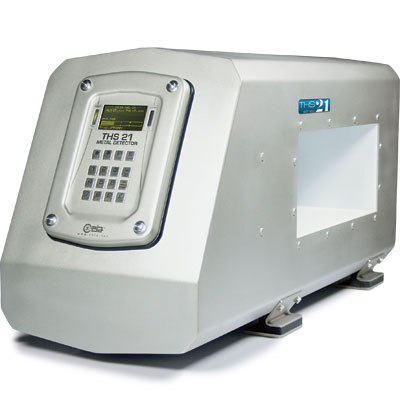 Features & Benefits

CEIA is the world's largest manufacturer of metal detectors and the only manufacturer to develop multi-spectrum technology.

More detection frequencies means more sensitive metal detection and fewer product effect errors.

CEIA MS21 uses many frequencies simultaneously. All other metal detectors (even three-frequency models) use only one frequency at a time.

With CEIA MS21 there is no need to reduce sensitivity to prevent false reject signals caused by salt, moisture content, and other product effect conditions

Industry's highest sensitivity to all magnetic and non-magnetic metals, including stainless steel. Fully compliant with FDA Title 21.
I have 13 years of experience with most popular brands of industrial metal detectors and I found the testing results to be like nothing I've ever seen!

Dean Curbishley, President Fastec Services LLC
View All CEIA Metal Detectors
Free Product Testing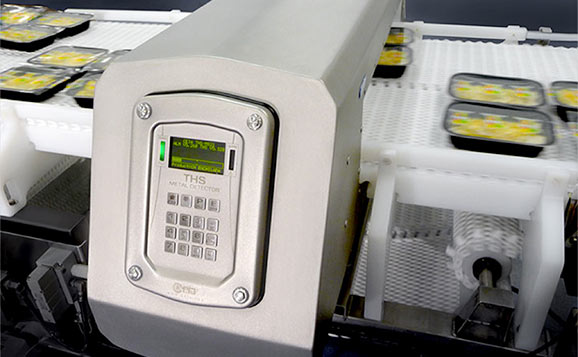 Send us your product, we'll test it on our Ceia THS21 Multi-Spectrum metal detector and send you a full report. No other manufacturer can match its performance guaranteed!
Ex Demo Ceia Detectors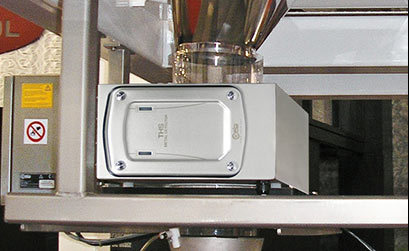 Many Ex Demo Ceia metal detectors available at a discounted price.
View available models and prices now:
About CEIA
CEIA's simple Global Auto-Learn system selects and displays the optimal sensitivity setting to eliminate guesswork and inspection errors. The detector continuously tests and re-calibrates itself to compensate for product effect conditions. Data for every detection and rejection action are saved for programming, testing, and compliance with FDA Title 21 requirements for event tracing.
One-button preview of detection setting increases set-up speed and accuracy. Combined with memory for over 500 products, this provides fast, error-free changeovers. Bluetooth connectivity facilitates remote programming and data collection.

CEIA was founded when it began production of Metal Detectors for the textile industry capable of detecting small quantities of metal in fabric in order to protect the production machinery.

The growing demand for security at entrances to airports and banks stimulates CEIA to start a major research and development program. This leads CEIA to become a major manufacturer of walk-through and portable Metal Detectors for the detection of weapons carried on a person.

CEIA starts production of the new THS series of industrial Metal Detectors, characterized by state-of-the-art performance and standard all-stainless-steel construction.

The CEIA Quality System is awarded ISO 9001 Certification.

CEIA's "LACE" laboratory is accredited as a "competent body in the matter of electromagnetic compatibility" by the Minister for Communications, a qualification that it still holds today.

CEIA introduces the THS/FB, an integrated system for the inspection of food products which complies with the most stringent requirements of functionality, hygiene, compact size and reliability.

The company presents the THS/PH21® Metal Detector, designed to comply fully with FDA regulations on the criteria of construction and of electronic management of records and signatures.

The company presents the CEIA THS 21 Metal Detection Systems, the best metal detection solution for compliance with FDA Title 21CFR110 requirements on manufacturing, packing and storing food for human consumption.

The new CEIA THS 21 Conveyor Inspection Systems revolutionize the food market with available multi-spectrum technology, maximum flexibility, enterprise class performance and breakthrough value.
Request More Info & Price Quote