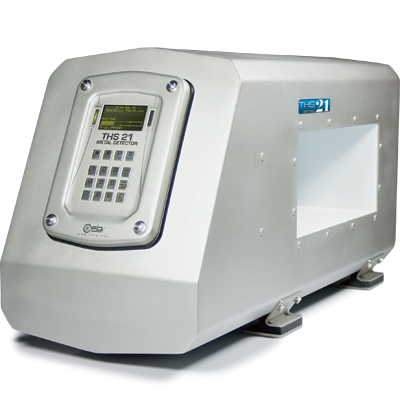 Ceia Standard Metal Detector
Ultra High sensitivity to all magnetic and non-magnetic metals, including stainless steels
Certified automatic control of the system's sensitivity
Constant monitoring of the detection characteristics
High immunity to environmental interference. Digital analysis of the signal allows user to achieve extremely high sensitivity, immunity to interference, and operational stability.
Automatically learns optimum sensitivity for each product during set-up, and then tracks and reacts to product effect variations during production
Structure and components in AISI 316L stainless steel with IP66 and IP69K degrees of protection
Control Power Box available, conforming to Standards UL 508A and CSA-C22.2 No. 14-05
Auto-acquisition and tracking of the product effect
Up to 500 products storable in memory, selectable in local programming or network software
Up to 5000 events storable in memory
High-definition graphic display
Local programming: 16 keys, of which 3 have double functions
"Quick Access" function for the most frequently used commands
Options & Accesories
CEIA THS/21 Standard metal detectors detect metal contaminants accidentally present in food products, with levels of sensitivity, immunity to interference, and response speeds designed to satisfy the strictest quality control requirements. THS/21 metal detectors allow interception of all magnetic and non-magnetic metals, including high-resistivity stainless steel.
The automatic tracking function eliminates any further variations due to the product effect. The wide pass band of the THS/21 detector allows operation at maximum sensitivity at both slow and fast speeds.
The THS/21 metal detector electronics unit can either be programmed locally, via a keypad and display of 80 alphanumeric characters, or be controlled from a remote computer via a standard RS-232 serial interface, or be linked into a local computer network through an Ethernet interface.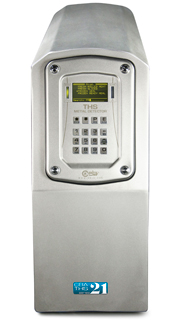 Slim Line version available on demand