CEIA THS/MS21 -- The World's Only
Multi-Spectrum

Metal Detector.

Get the highest level of food safety with fewer product effect errors.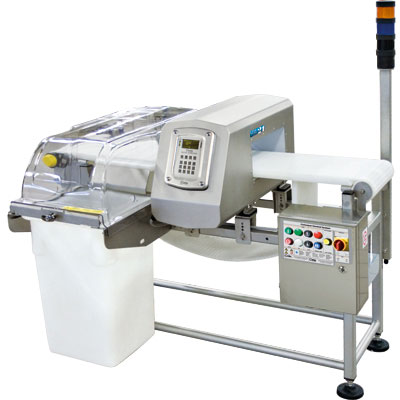 More detection frequencies mean more sensitive metal detection and fewer product effect errors. Only CEIA MS21 multi-spectrum metal detectors use many frequencies simultaneously. All other metal detectors -- even three-frequency models -- use only one frequency at a time. And you have to reduce their sensitivity to prevent false reject signals caused by salt, moisture content, and other product effect conditions that may produce a signal on the metal detector.
The world's largest manufacturer of metal detectors, CEIA has developed multi-spectrum technology available in no other metal detector. In addition to the industry's highest sensitivity to all magnetic and non-magnetic metals, including stainless steel, CEIA MS21 detectors accurately differentiate between product effect and metal contaminants with no need to reduce sensitivity.
CEIA's simple Global Auto-Learn system selects and displays the optimal sensitivity setting to eliminate guesswork and inspection errors. The detector continuously tests and re-calibrates itself to compensate for product effect conditions. Data for every detection and rejection action are saved for programming, testing, and compliance with FDA Title 21 requirements for event tracing. One-button preview of detection setting increases set-up speed and accuracy. Combined with memory for over 500 products, this provides fast, error-free changeovers. Bluetooth connectivity facilitates remote programming and data collection.
Tested by Fastec Services LLC during a recent visit to the manufacturing facility, this metal detector is unbelievable!

I have 13 years experience with most popular brands of industrial metal detectors and I found the testing results to be like nothing I've ever seen!

Dean Curbishley
President Fastec Services LLC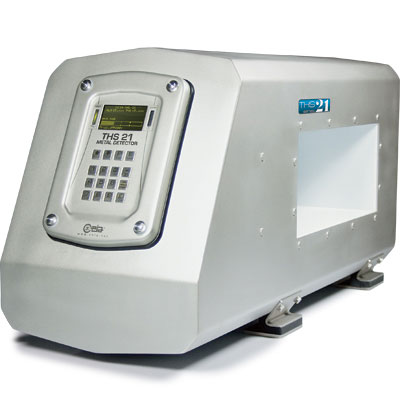 Search

Translate

St. Louis, MO - Service Technician

New Safeline service and calibration location.

To better serve our customers we have added a service and calibration technician located in the heart of the country. Reducing travel time and ultimately down time.

CONTACT US

Rental Equipment

We provide short and long-term rentals for

complete systems

or

detection head only

.

MORE INFO

Test Standards

We understand that quality control is extremely important. We only use the highest quality

FDA approved

materials to make our Test Standards and test each one prior to shipment.

SHOP NOW

Free Product Testing

We offer free product testing on our Ceia multi-spectrum THS MS21 metal detector. Send us your product and we'll send you a full report. No other manufacturer can match its performance guaranteed!

MORE INFO

Buyer's Guide

Are you buying a used industrial metal detector? Make sure to ask all the right questions.

Certificates of Compliance

Search, download and print certificates of compliance from the lot number engraved or printed on your test sample.

LOOKUP PAGE